AG01
Microfon Live Streaming USB
Publicul vă așteaptă.
Configurarea de la zero a unei setări de streaming poate fi o sarcină descurajantă, în special pentru utilizatorii de producție muzicală cu puțină experiență, sau deloc. Designul minimalist al AG01 ține cont de acest lucru, combinând un microfon condensator de înaltă calitate cu efecte DSP, o funcție LOOPBACK, conectivitate de intrare flexibilă și un mixer simplu și intuitiv pentru o funcționare în flux fără stres.
Pur și simplu conectați-vă la computer sau la dispozitivul iOS/Android împreună cu căștile la alegere, apoi setați-vă nivelurile și obțineți o stație de streaming complet operațională care poate fi pusă în funcțiune în câteva minute. Dacă sunteți un live streamer aspirant, care necesită o soluție all-in-one compactă, dar completă, de înaltă calitate, AG01 este gata atunci când sunteți voi pregătiți.
Modern retro design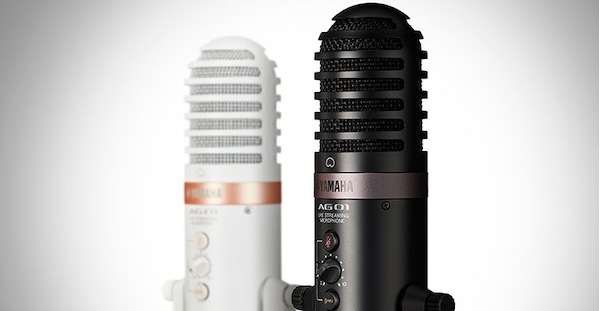 In most streaming applications your microphone is likely to feature prominently onscreen so it is important for it to complement your overall vision. With a unique and iconic design that blends classic and contemporary aesthetics, the AG01 looks as good as it sounds, offering both black and white-based models to suit your preference.
Flexible connectivity and LOOPBACK function support various streaming applications
In addition to the condenser microphone audio input, the AG01 is equipped with a mini stereo line input jack, and an upgraded 4-pole mini jack (TRRS) for smartphones that allows input and output. You can also add audio from devices connected via USB in LOOPBACK mode. Combined with these features, this microphone-type model can cover a wide variety of streaming styles that could not be achieved in the past without a separate mixing device.
Studio-quality cardioid condenser microphone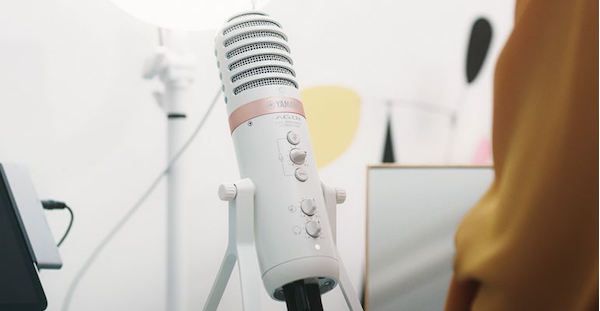 The AG01's high-performance condenser microphone utilizes a cardioid polar pattern that captures your voice or musical instrument performance precisely, and converts it into high resolution audio (192kHz, 24bit) while blocking out unwanted ambient noise from the rear or sides.
Zero-latency DSP effects for a polished professional sound
The AG01 features high-quality DSP effects, allowing you to easily add COMP/EQ and REVERB to color and hone your audio and get the best sound possible to broadcast to your audience. What's more, these tools are processed by the internal DSP chip so there is no delay, making the AG01 particularly valuable for live streaming, when real-time accuracy is required.
You can also turn these effects off completely to capture pure, raw recordings of the AG01's condenser microphone for music/audio production that will be edited by an engineer later.
Simple and intuitive audio control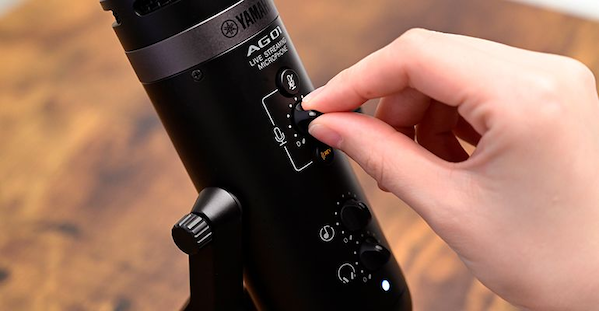 There are many situations in live streaming where you may need to make audio adjustments on the fly. The carefully configured physical controls of the AG01 respond to these needs providing a simple operating experience that won't detract from your live content or performances.
"AG Controller" provides precise control
AG Controller offers two modes, "Simple" and "Detail," which allow users with varying degrees of audio engineering experience to easily and precisely check and adjust the AG's DSP processing from any Windows/Mac or iOS device connected via USB.
Wherever and whenever you want
The AG01 can be easily placed on a desk or any flat surface with its dedicated stand, or mounted on a desk arm, making it adaptable to almost any environment.
It can also be used in combination with a mobile battery allowing you to take your fully functioning streaming station anywhere you like.
*For stable operation of the AG01, a power supply of DC 5V 900mA or more is required.
Powerful bundled software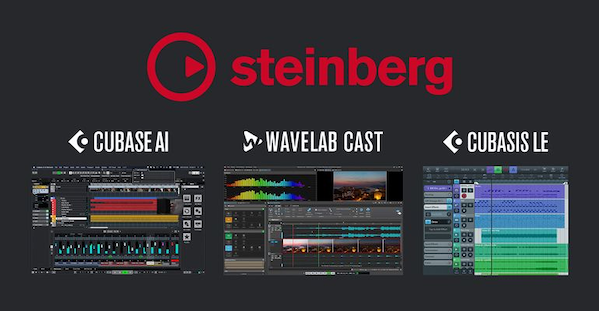 AG01 comes bundled with Cubase AI music production software, as well as WaveLab Cast for audio production and editing. The AG01 is also compatible with Rec'n'Share and Cubasis LE applications for iOS devices which are available free of charge from Yamaha and Steinberg to support and inspire your audio content creation.
AG01
Microfon Live Streaming USB
Un microfon Live Streaming USB cu mixer de înaltă performanță integrat.
Microfon condensator USB la calitate de studio
Design modern si retro disponibil în două culori: alb și negru
Înregistrare și redare audio de înaltă rezoluție 2-track (24 de biți, 192 kHz).
4-pole mini input/output (TRRS) pentru a suporta noile aplicații de streaming
Funcția LOOPBACK flexibilă, ideală pentru streaming live sau înregistrare live
Buton de dezactivare a sunetului pentru confort în timpul Live Streaming
Control ușor și sunet profesional cu COMP/EQ și 1-TOUCH REVERB
Controller AG (Windows/Mac/iOS) pentru control precis al parametrilor
Suport Windows/Mac prin conexiune USB-C
Conectivitate iOS prin Apple Camera Adapter (necesită sursă externă de alimentare USB)
Android suportă 4-pole mini input/output (TRRS)
USB-C power input (5 V DC, 900 mA)
Orificiu pentru șurub de 3/8 inchi pentru suport de microfon (cu capac de protecție)
Sunt disponibile Cubase Al, WaveLab Cast, Cubasis LE și Rec'n'Share 
Culorile și finisajele afișate pot diferi de cele ale produselor reale.