MSP3A
Difuzor activ monitor
Monitor de referință compact cu reproducere fidelă a sunetului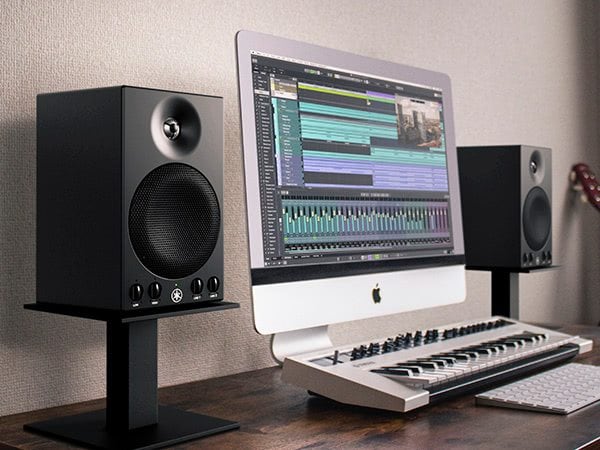 Monitorul de referință versatil MSP3 a fost reînnoit cu MSP3A, cu un nou Twisted Flare Port care oferă sunet bass clar, într-un design mai simplu și mai atrăgător.
Cu un amplificator încorporat de 22 de wați, MSP3A oferă o reproducere fidelă a sunetului și, la fel ca predecesorul său, are o varietate de intrări și comenzi, fiind compatibil cu numeroase tipuri de suport opționale.
MSP3A reprezintă alegerea ideală pentru studiourile de mici dimensiuni și configurații post-producție, precum și pentru monitorizarea instrumentelor electronice și reproducerea surround.

Authentic Sound in A Compact Body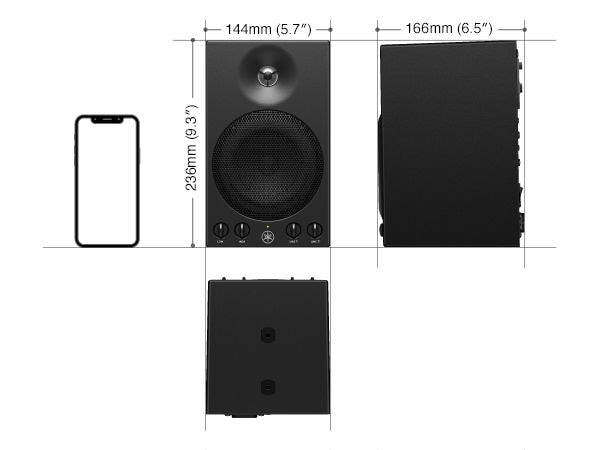 The MSP3A features a 10 cm (3.94") woofer with a Twisted Flare Port design and a 2.2 cm (0.87") tweeter. The built-in power amp is optimized for the speaker units to deliver reference sound that is clear and natural. Although the built-in amp puts out a powerful 22 watts, the MSP3 weighs only 3.6 kilograms (7.9 lbs), making it portable and easy to reposition.
Clear Bass from Unique Twisted Flare Port Technology
The Twisted Flare Port design makes the most of our extensive subwoofer development experience. The flared, gently twisting shape diffuses the vortex of air generated around the port edge, creating smooth air flow. This reduces extraneous noise not in the original input signal and reproduces low frequencies clearly and accurately. From movie special effects to live venue atmospheres, the bass is clear, tight and realistic.
Twisted Flare Port : Turbulence is diffused, air flow becomes smooth
Conventional Port : Air turbulence is produced
Versatile Inputs and Controls
In addition to a combo XLR/TRS connectors that allows direct input from a +4 dB mixer or other professional equipment, the MSP3A provides TRS and RCA jacks for convenient connection to electronic instruments and other audio devices. Tone controls let you optimize the sound for your monitoring environment and effectively compensate for frequency imbalances caused by speaker placement or room resonance.
Mounting points for ceiling and wall mounting brackets and mic stand adaptor options
The base of the MSP3A has threaded holes that can be used to attach an optional bracket for ceiling or wall mounting. Another option is the BMS-10A adapter, which allows the MSP3A to be mounted on normal microphone stands with ease. (Speaker brackets and microphone stands are not included.)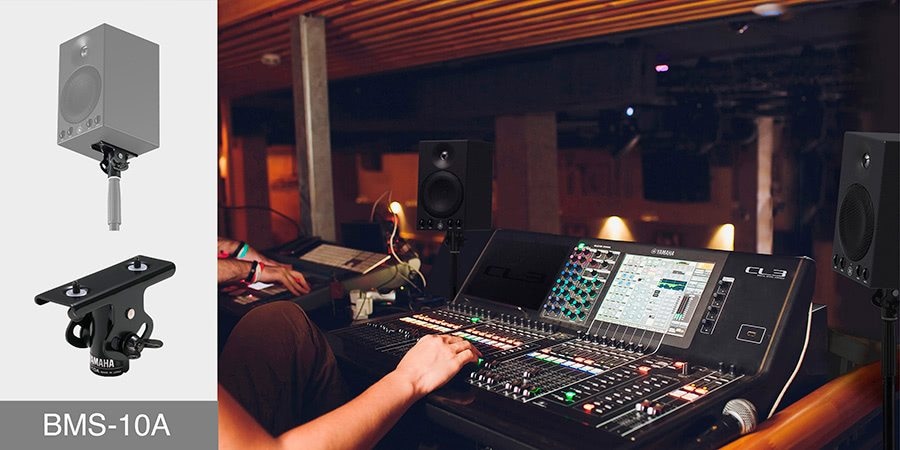 As a temporary PA booth set up monitor speaker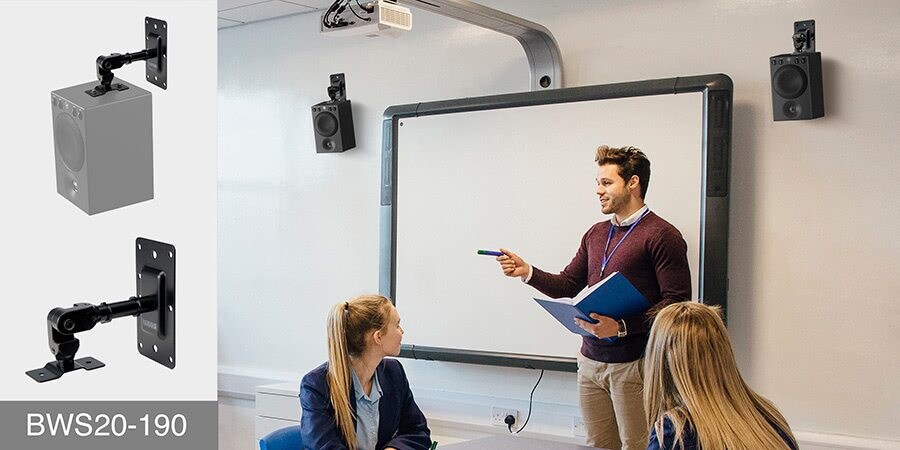 As an output for ICT devices at schools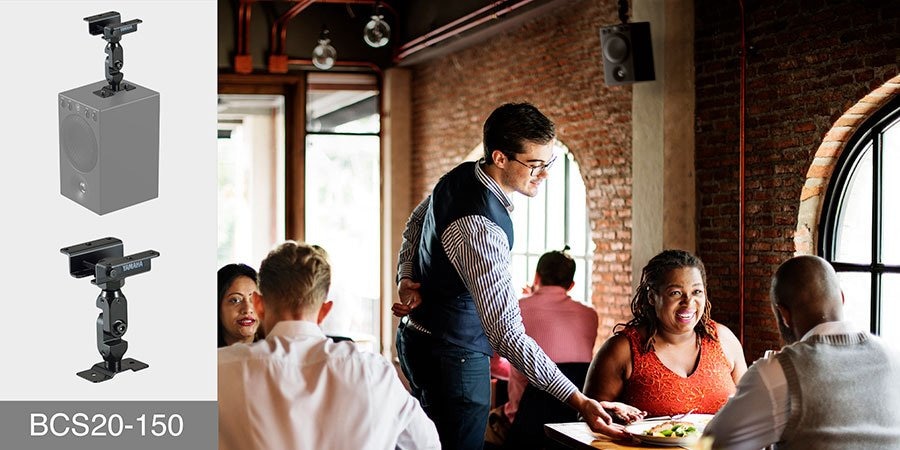 For background music in restaurants and cafes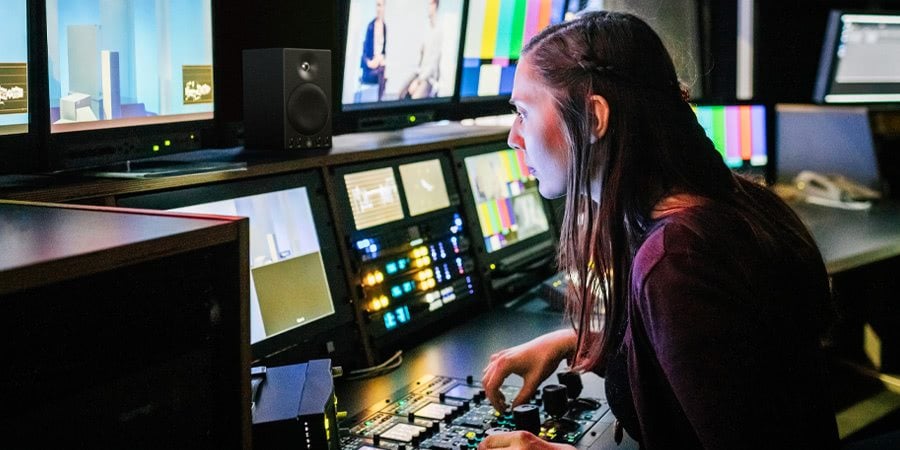 For broadcast post-production
MSP3A
Difuzor activ monitor
Dispunând de un amplificator încorporat de 22 de wați și Twisted Flare Port pentru sunet bass clar, monitorul de referință MSP3A produce un sunet fidel celui original. Cu o varietate de intrări, comenzi și suporturi opționale, MSP3A este ideal pentru studiourile de mici dimensiuni, post-producție, monitorizarea instrumentelor electronice și reproducerea surround.
Sunet autentic într-un corp compact
Sunet bass clar prin tehnologia unică Twisted Flare Port
Intrări și comenzi versatile
Puncte de montare pentru suporturile de montare pe tavan și perete și opțiuni mic stand adaptor
BMS-10A
Mic Stand Adaptor
Net weight: 0.24kg; 0.5lbs / Load capability: 5kg; 11.0lbs
Applicable for: MG10XU, MG10X, MG10, MG06X, MG06, AG06, AG03, EMX2, S15, MSP3A, MSP3, MS101-4, MS101III, STAGEPAS 600i, STAGEPAS 400i, STAGEPAS 600BT, STAGEPAS 400BT
Culorile și finisajele afișate pot diferi de cele ale produselor reale.