A problem has been reported in version 15 of iOS and iPadOS, in which Apps are sometimes unable to detect a Yamaha musical instrument after making a USB connection.
If you encounter this problem, turning off your iPhone/iPad and then turning it on again will allow the instrument to be detected normally. We have confirmed that this problem only occurs with version 15 of each OS.
As of October 27, 2021, we have reported this to Apple and are considering how to address it.
We apologize for any inconvenience this may cause, but would ask for your patience while we resolve this issue.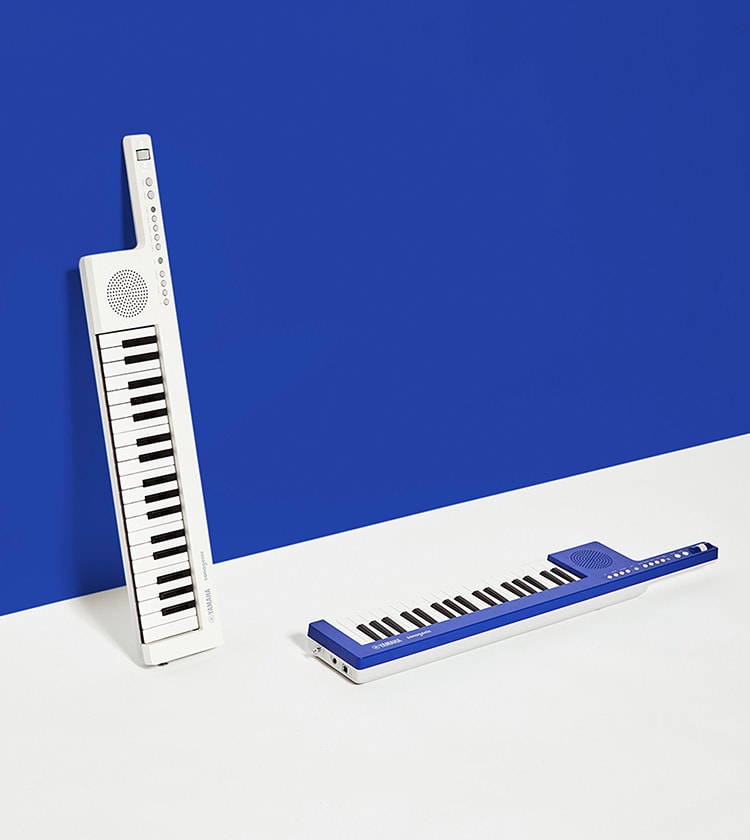 Design inteligent, casual
SHS-300 keytar are design elegant și compact, care se potrivește aproape oriunde, și permite să vă bucurați de interpretare cu o curea la fel ca la o chitară. Interpretează în picioare sau așezat - conceptul all-in-one al SHS-300 înseamnă că depinde de tine.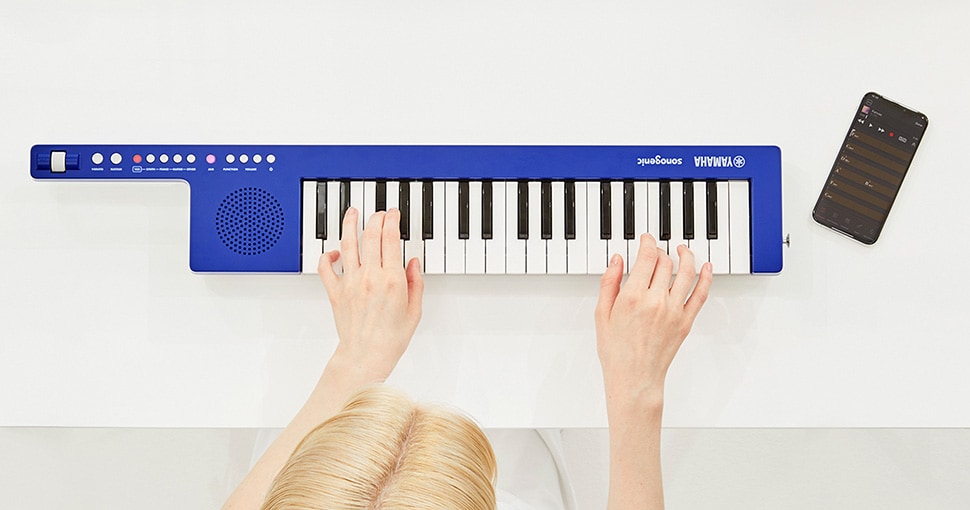 Descoperiți-vă creativitatea și stilul
SHS-300 deține o varietate de Voci de instrumente care sunt esențiale pentru orice fel de gen muzical, inclusiv piane, orgi și chitare acustice. Îmbunătățiți-vă sunetul cu sustain, vibrato și pitch bend și lăsați mini-claviatura de calitate profesională să vă evidențieze creativitatea.
SHS-300 Keytar (claviatură "Key" + Gui "tar") are un design elegant, compact, care oferă acces imediat la bucuria de a reda muzica.
Configurație all-in-one
12 Voci de înaltă calitate (sunete de instrument) cu polifonie cu 32 de note
Controlerele Pitch Bend, vibrato și sustain.
Mini-claviatură de calitate
Interfață USB MIDI
Conectivitate wireless Bluetooth MIDI (Această funcție poate să nu fie inclusă în toate țările, ci în funcție de țara din care ați achiziționat produsul.)
Funcția JAM
Culorile și finisajele afișate pot diferi de cele ale produselor reale.