Yamaha Has Leisuretec TecZone Surrounded
Yamaha Has Leisuretec TecZone Surrounded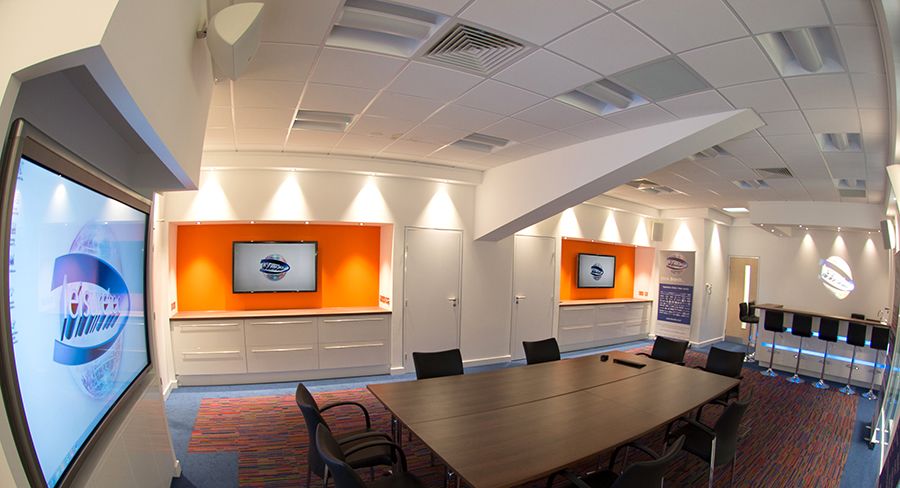 As one of the UK's major trade distributors of professional audio, lighting, video and special effects, Leighton Buzzard-based Leisuretec invests considerable time in training, seminars, product demonstrations and meetings with both clients and suppliers. The company has recently opened the TecZone, a new in-house space to facilitate all these and more, with Yamaha's CIS series chosen for its 7.1 surround system.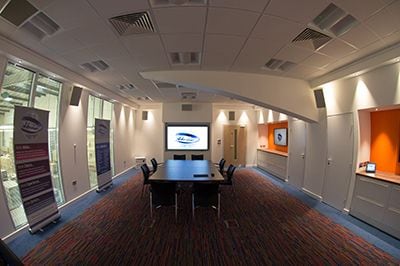 The TecZone is a flexible, multi-purpose facility, designed so that seating and desks can be easily changed to facilitate different layouts, or removed completely for maximum floor area.
"We had a very good idea of what we wanted. Our designer came back with a few options which, after a couple of revisions, became the final specification of the room design, layout and so on," says Leisuretec Managing Director Cliff Dounting.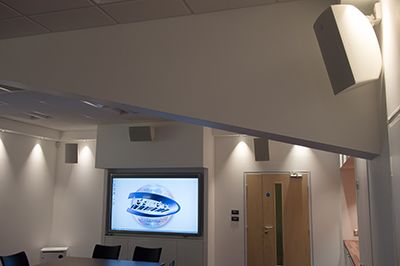 Leisuretec then worked closely with Peterborough-based ARC AV & IT Solutions to design, supply and install a high quality A/V system with exceptional functionality, which would allow the space to easily be used in many different formats.
Yamaha's CIS series was chosen as the ideal solution to deliver TecZone's sound reinforcement requirements. Leisuretec specified a surround system comprising seven VXS8 wall mounted loudspeakers and two VXS10S floor mounted subs, powered by XMV4280 and XMV8280 amplifiers. An MTX3 matrix processor controls the system, while a Yamaha RX-A1030 Receiver Amplifier and BD-S473 BluRay player are also integral parts of the A/V solution.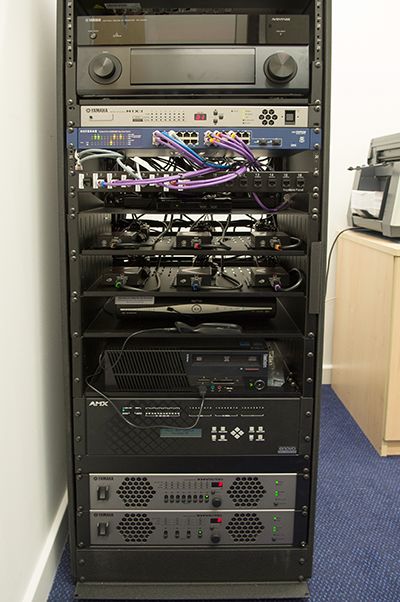 "The AV equipment was chosen to best suit the various applications that TecZone will be used for. We have been very pleased to partner with Yamaha and use the CIS series, which is the ideal audio complement," says Cliff. "It's delivered a result that we're extremely pleased with."
"We're delighted with The TecZone," adds Leisuretec Founder Director Mike Henden. "We have received a very positive response from many of our suppliers and customers looking to hold various events here."
Yamaha Has Leisuretec TecZone Surrounded