Biography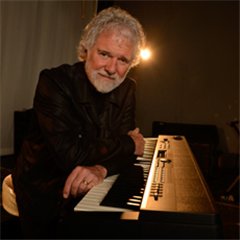 Chuck Leavell has been pleasing the ears of music fans for more than 30 years now. His piano and keyboard work has been heard on the works of Eric Clapton, The Rolling Stones, The Black Crowes, George Harrison, The Allman Brothers Band, The Indigo Girls, Blues Traveler, Train, Montgomery-Gentry, Lee Ann Womack, Lady AnteBellum, John Mayer and many, many more. In 1972 having just turned 20 years old, Leavell was asked to join the Allman Brothers Band. The first album he recorded with the band was Brothers and Sisters, which included the classics "Ramblin' Man" and "Jessica." Emerging from the break-up of the Allman Brothers Band, Leavell formed the rock/jazz/blues fusion group Sea Level. Leavell contributed his talents to three of Eric Clapton's most popular albums as well as playing live with Clapton and George Harrison on tour.
In 1982, he was invited to assume a significant keyboardist/vocalist role for the Stones that continues today. Says guitarist Keith Richards: "Without the continuity that Chuck brings to us, the Stones would not be the Stones." In addition to his musical expertise, Leavell is also a respected authority on forestry and conservation. He is a Board member of several important environmental organizations and is also the co-founder of The Mother Nature Network (www.mnn.com), the world's most visited environmental website.Chuck Leavell is one of music's most respected and sought-after pianists, an active spokesperson for environmental issues and a devoted husband, father and grandfather. At his home in rural Georgia, you can find Leavell working in the woods, playing his piano and declaring his fortunate to have three real passions in his life: "My family, my trees and my music." The above information was taken from Chuck Leavell's website: www.chuckleavell.com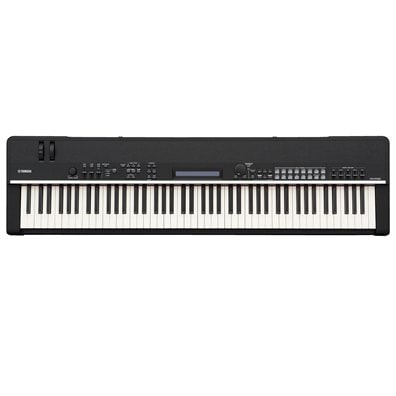 CP4 STAGE este cel mai bun pian de scenă fabricat de Yamaha.
Other Synthesizer & Music Production Artists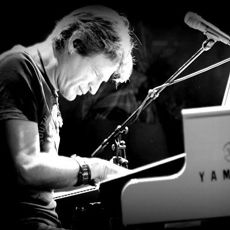 Nick Bult
Na zijn conservatoriumopleiding Keyboards en vervolgstudie Elektronische Compositie maakte Nick al snel deel uit van gerenommeerde Nederlandse popgroepen als Ten Sharp en de René Froger Band. Na een aantal jaren combineren van conservatorium/muziekschooldocent en uitvoerend musicus, stopte Nick met lesgeven om zich volledig in te kunnen zetten als uitvoerend musicus.