THE MOST VERSATILE PIANO. EVER.
THE MOST VERSATILE PIANO. EVER.
Drum roll! A new digital piano can now be reserved: The CVP-900 Series. The new CVP-905, CVP-909 and CVP-909GP digital pianos give more than great sound; it combines the feel of a grand piano with the possibilities of an arranger workstation.
Nuanced tonal variations, true-to-life reproductions of keyboard and pedal feel, and even the acoustics felt when seated in front of a grand are just some of the main features that will make players feel an authentic piano experience.
And it's powerful sound and style engine will allow you to play with hundreds of instrument voices and styles, so that you can perform true renditions of your favorite songs, or make your own version!
You can now reserve any of the CVP-900 models at your closest Yamaha store.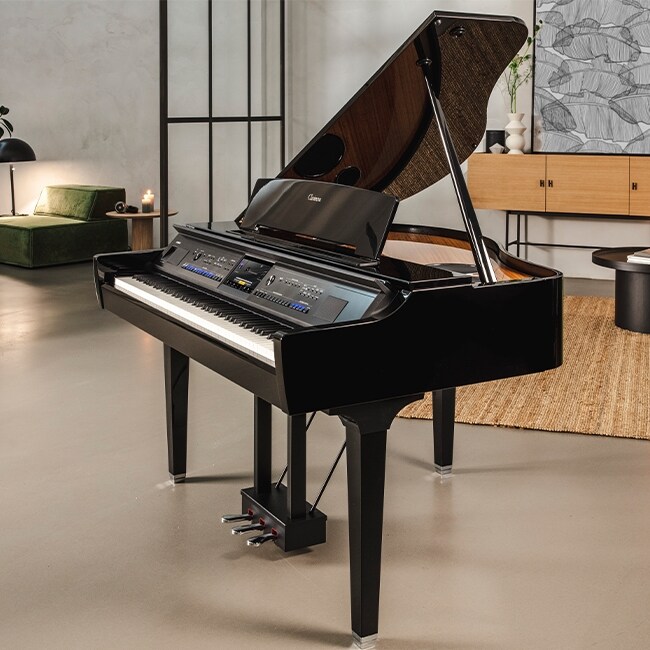 THE MOST VERSATILE PIANO. EVER.