Christmas gift ideas for musicians starting from just a few notes
Christmas gift ideas for musicians starting from just a few notes
From small gifts to something special, there's no shortage of great Christmas present ideas for the musician in your life, and also for those who've always wanted to play.
Keeping instruments at their best
At the lower end of the price range, maintenance materials and accessories are always going to be a big hit at Christmas as musicians know that their instruments must be well maintained to perform at their best. Valve oil may be inexpensive, but it's essential to keep trumpets and other brass instruments moving feely, while cork grease is similarly important to protect wooden instruments during regular assembly and dismantling.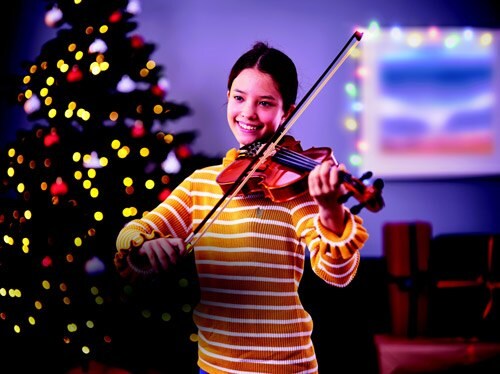 Making practice possible at any time
With instrument maintenance taken care of musicians need to practice, and this isn't always compatible with modern family life. So Yamaha's extraordinary SILENT Violin, Cello, Viola, Bass and SILENT Brass system make perfect presents for the many musicians who find it difficult to rehearse without disturbing housemates or neighbours. All of these use Yamaha's advanced digital technology to create instruments that combine the touch and feel of a real instrument with the ability to be played silently through headphones, making practice possible anywhere, at any time. Even on Christmas Day.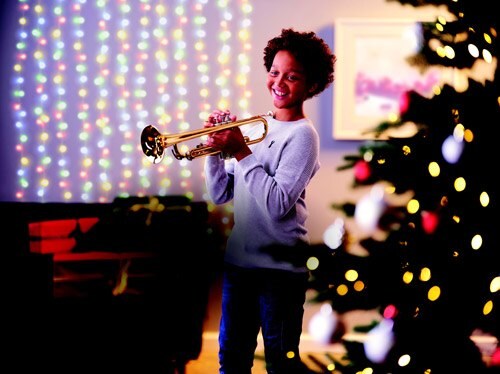 Inspiring the musician within
Of course not everyone has musician on their Christmas list, but most know someone who has always wanted to play a musical instrument, with the saxophone often being the most popular. An ideal Christmas present for would-be musicians who haven't played an instrument since primary school, Yamaha's ground-breaking Venova 'Casual Wind Instrument' combines the easy fingering of the humble recorder with a rich, expressive, saxophone-like sound to provide a unique instrument that could have novice musicians playing soaring solos in no time. And for friends and family with some piano or keyboard experience, Yamaha's eye-catching Pianica is an affordable and expressive new wind instrument with a piano-style keyboard that's great fun to play, either solo or with others.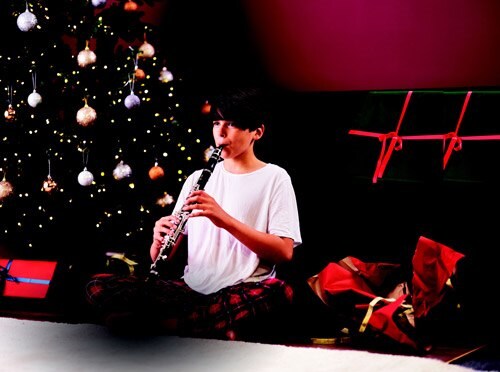 Music is a gift for life
The Yamaha line-up covers nearly every category of wind instrument. And for those already embarked on their musical journeys, there's a range of student instruments designed to inspire and motivate developing musicians every time they play. Very much a gift for life, the YAS-280 alto saxophone provides beginners with a reliable instrument offering a characteristically bright saxophone sound with excellent intonation and some surprisingly high quality features for an entry-level instrument.
Christmas gift ideas for musicians starting from just a few notes