KEEP IT ROLLIN: Yamaha Autumn Deal from 15. October until 31. December 2020
KEEP IT ROLLIN: Yamaha Autumn Deal from 15. October until 31. December 2020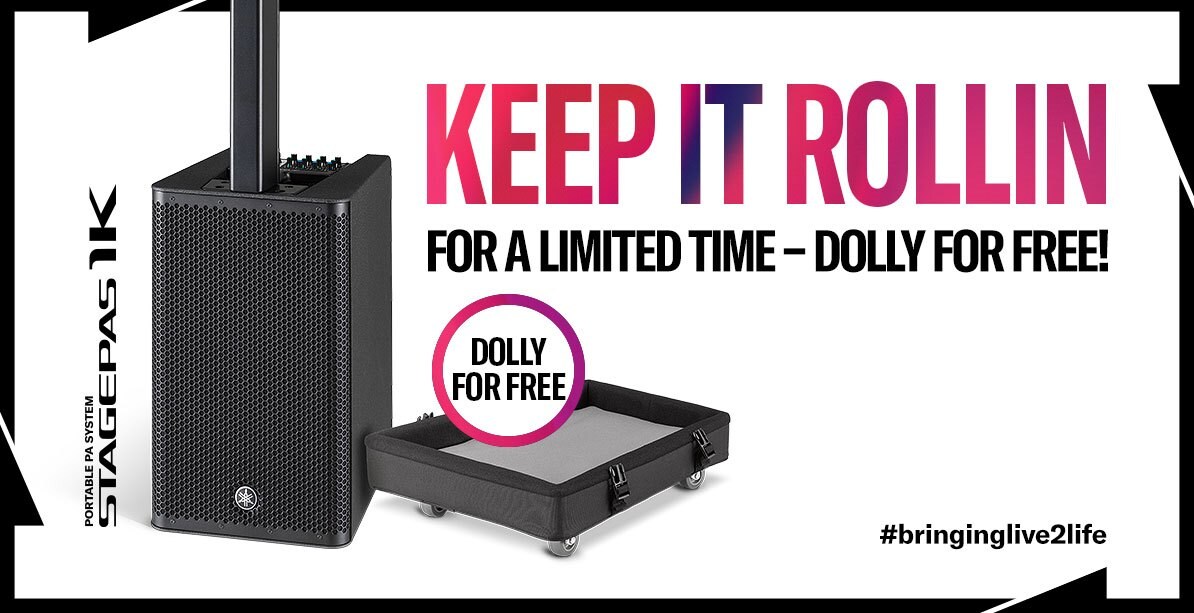 For a limited time period, Yamaha is offering the dollyboard for free when buying a Stagepas 1K all-in-one PA System. The dollyboard makes the transportation even more easy and comfortable – and it connects seamlessly to the already included functional cover for the system.
Stunningly simple, impressively professional: Yamaha Stagepas 1K
The Stagepas 1K is an all-in-one portable PA system that allows you to quickly and easily transform any location into your stage. Delivering professional level audio performance with a setup so simple it enables aspiring artists to focus on their music and get the most out of their performances. The Stagepas 1K surpasses other portable PAs with the highest standard of sound quality and sound pressure, lightweight cabinet design, professional mixing functions, and simple operability. By adopting a concert-quality mixer and speaker, it defines a new standard for portable PA by utilizing Yamaha's unique experience and know-how developed over decades of producing innovative, professional audio equipment from every stage of music engineering and production.
Yamaha Autumn Deal KEEP IT ROLLIN
Within the promotion period, customers buying at least one Stagepas 1K system receive the fitting functional dollyboard for free. The promotion period starts at 15. October and runs until 31. December 2020. Your participating dealer of choice has all the relevant information ready for you.
KEEP IT ROLLIN: Yamaha Autumn Deal from 15. October until 31. December 2020