Peter Bence performing on Yamaha CFX in Ljubljana
Peter Bence performing on Yamaha CFX in Ljubljana
The worldwide famous pianist delivered breathtaking performace playing Yamaha CFX for 1,5 K audience in Ljubljana.
Peter Bence is an internationally acclaimed Hungarian pianist, recording artist, composer and producer who holds the Guinness World Record for being the "Fastest Piano Player". He has taken the Internet by storm with his piano arrangements of Michael Jackson, Queen and Sia collecting over 300 million video hits and a huge following on YouTube and Facebook over the past 2 years. He's achieved sensational success with his edgy, percussive and expressive playing style that has broken down boundaries between classical and popular music.
Bio
Peter started playing the piano at an early age and at the age of 11 he already published his first solo piano album. He was accepted at Franz Liszt University of Music in Debrecen, despite he was still being enrolled at elementary school.
After his training in classical piano and composition in Hungary, he continued his studies at Berklee College of Music in the United States. Even though he was taking in every genre of music possible, he found his biggest influence in Michael Jackson. With his arrangement of Michael Jackson's 'Bad' he quickly rose to fame, collecting 10 million hits over just a few days, becoming a massive viral sensation.
In the last year alone he has performed for tens of thousands throughout 20 countries, opened BBC's Proms In The Park 2017, in Hyde Park, London for 50,000 people. He is currently finishing his debut album, which will feature some of his best covers and solo piano compositions. The album is to be released later this year.
Peter Bence: "Whatever happens I am not going to give up with my dreams ever, but going to stick to my artistic statement: We are human beings first, and musicians second."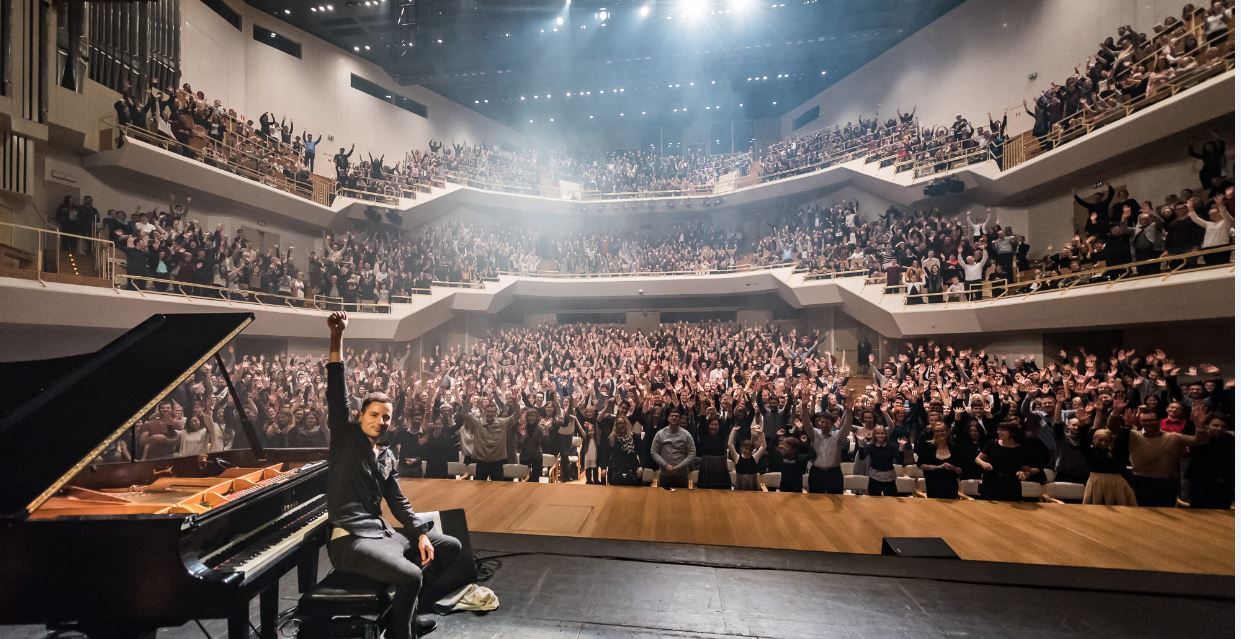 Peter Bence performing on Yamaha CFX in Ljubljana