Yamaha Introduces the PSR-EW410 and PSR-E463, Powerful Portable Keyboards That Are Not Just for Beginners
Yamaha Introduces the PSR-EW410 and PSR-E463, Powerful Portable Keyboards That Are Not Just for Beginners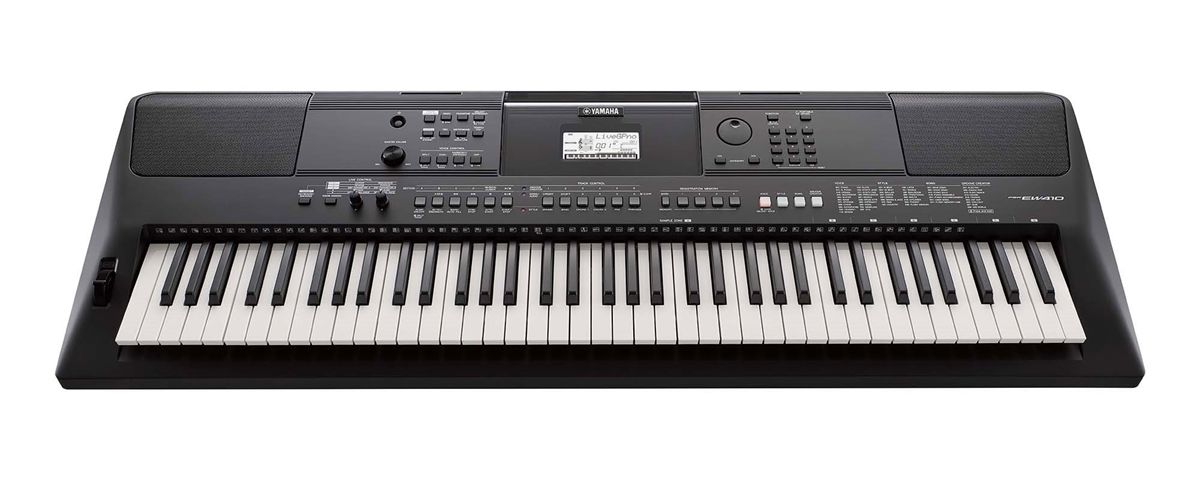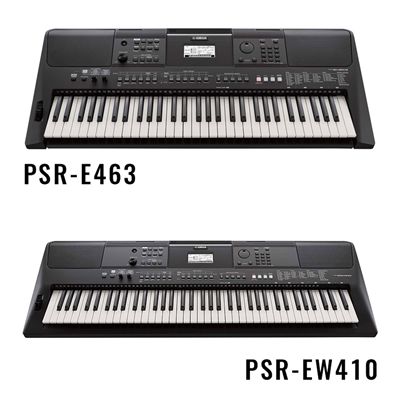 ANAHEIM (January 25, 2018) — Yamaha today announced the PSR-EW410 and PSR-E463, portable all-in-one keyboards that offer an affordable path for beginners to take the next step from what may have been their first instrument.
The 76-key PSR-EW410 is the new flagship of the popular PSR-E series and offers the most advanced feature set, including compatibility with the optional Yamaha KS-SW100 subwoofer. The PSR-E463 offers most of the same features with 61 keys, and sells for a lower price.
The new keyboards provide many significant improvements compared to previous models. The fully playable Groove Creator function lets users add intros, section changes and musical climaxes to Grooves like a DJ controlling electronic dance music (EDM). The number of Groove Patterns has been increased to 35, including 10 new ones.
The new Quick Sampling feature makes it possible to capture audio samples to USB or internal memory so you can play them on the keys. The assignable Live Control Knobs let users quickly adjust sounds on the fly.
Both models include larger collections of instrument Voices than on earlier models. Yamaha also increased the number of onboard backing Styles, giving players more options for their backing tracks.
"The PSR-E463 brings a very fun mix of keyboard synthesizer functions to the aspiring musician in an easy-to-use, all-in-one portable, affordable package," said Dane Madsen, marketing manager, Digital Pianos, Yamaha Corporation of America. "There are a multitude of ways you can personalize your music, including sampling, arpeggio patterns and a synth filter cut-off knob just to name a few. The PSR-EW410 takes the great features of the PSR-E463 and puts them in a 76-key format with a dazzling piano sound, more power, and optional KS-SW100 subwoofer. It's the ultimate E-Series keyboard."
Both new PSR-E keyboards feature an Aux In jack that lets users connect an external music player to play songs through the powerful speaker section. The Advanced Melody Suppressor takes incoming audio and lowers lead vocals and lead instruments to create "minus-one" karaoke mixes to play and sing along with.
Yamaha Introduces the PSR-EW410 and PSR-E463, Powerful Portable Keyboards That Are Not Just for Beginners