Worldwide launch of the YAMAHA Hybrid Digital Piano NU1X on September 1st 2017
Worldwide launch of the YAMAHA Hybrid Digital Piano NU1X on September 1st 2017
YAMAHA combines the time-honoured craftsmanship of the best piano manufacturing with contemporary cutting edge sound wizardry.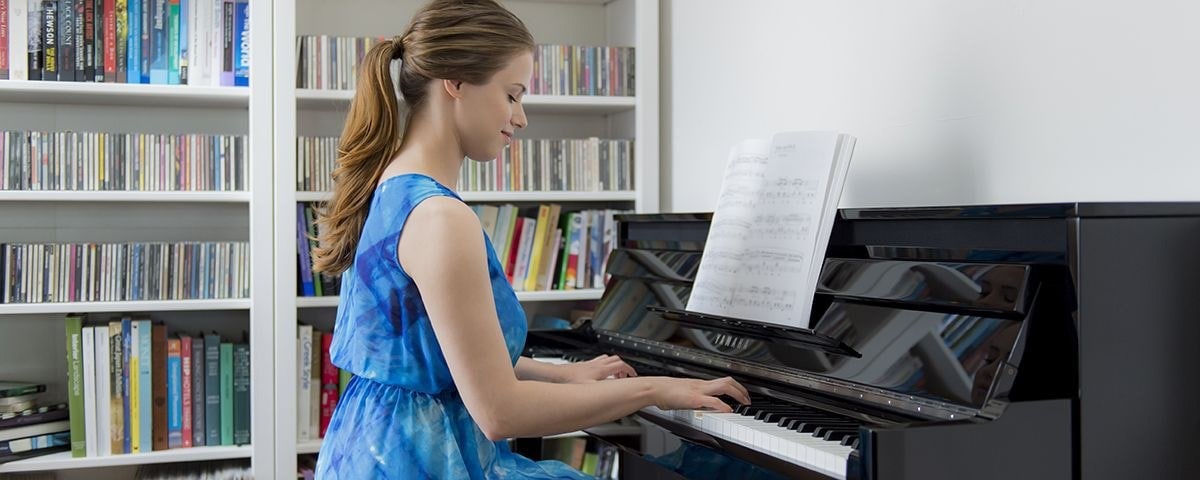 September 1st 2017 sees the official launch of YAMAHA's AvantGrand NU1X Hybrid Piano, an event which retailers and pianists around the world have been looking forward to with anticipation.

This outstanding instrument is the successor of the very popular YAMAHA NU1, exceeding all expectations with its cutting edge technology. The amazing sound of the YAMAHA NU1X features the sounds of two legendary concert grand pianos: The YAMAHA CFX, on stage in many international concert halls, and the Bösendorfer Imperial, which is highly respected by concert pianists around the world. While offering all the benefits of a digital instrument, it features the real keyboard action of an acoustic upright piano. This means that playing the NU1X offers the same authentic experience that seasoned pianists know and love from traditional acoustic pianos.
The YAMAHA NU1X offers 15 different sounds at the touch of a button. The astonishing quality of YAMAHA CFX and Boesendorfer Imperial utilise the innovative Virtual Resonance Modelling (VRM) process, to recreate the resonance behaviour and superb sound of an acoustic grand piano.
The YAMAHA NU1X is equipped with USB and MIDI connections which allow the piano to work with other instruments or a computer. Music can be played from a USB-Stick or streamed from a Smartphone via Bluetooth. Another highlight is CFX Binaural Sampling, a feature developed specifically for headphone audio. The sound of YAMAHA's prestigious CFX Concert Grand has been recorded with specialised microphones that capture locational information and other nuances discerned by the human ear. The resulting sound is so natural, so enveloping, that you'll soon forget you're even wearing headphones at all.
"With all its impressive technical features, its authentic acoustic piano action and the sensational sounds of two world class concert grand pianos, the NU1X is perfect for discerning pianist who have space constraints at home and want to keep their neighbours happy," says Tobias Dahm, product specialist at YAMAHA Music Europe in Rellingen near Hamburg, Germany.
Worldwide launch of the YAMAHA Hybrid Digital Piano NU1X on September 1st 2017