The new YSV-104 SILENT Violin marks the 20th Anniversary of the ground breaking SILENT Violin series
The new YSV-104 SILENT Violin marks the 20th Anniversary of the ground breaking SILENT Violin series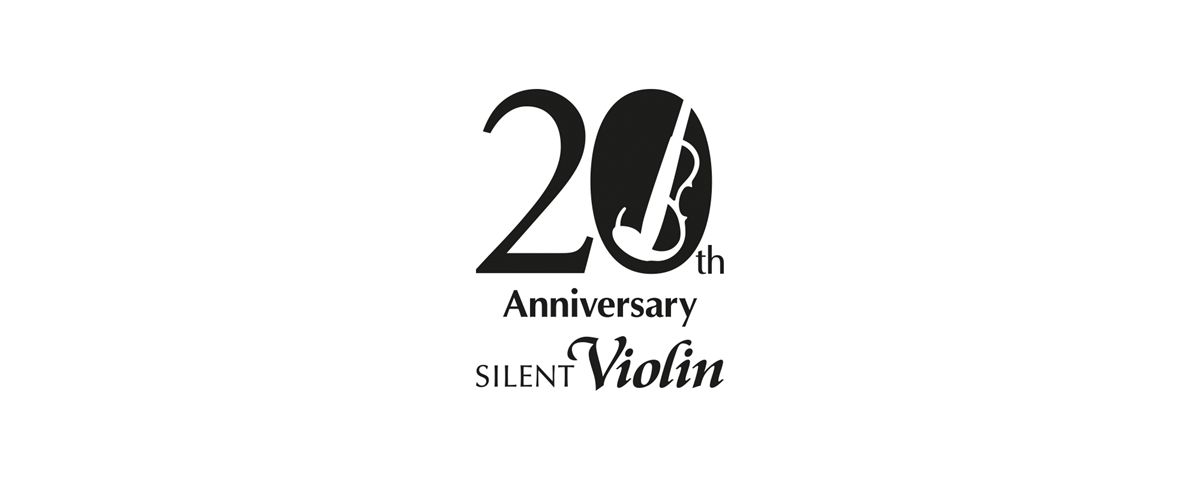 To commemorate the 20th anniversary of one of its most unique string instruments, Yamaha has announced the launch of the new YSV-104 Silent Violin at Musikmesse 2017.
The widely recognised and acclaimed design of preceding Silent Violin models has been retained. Bridge, chin rest, tailpiece, neck, and other parts that affect playing posture and feel are in the same positions as on an acoustic violin and the frame has been designed to allow attachment of standard bridge type shoulder rests

The YSV 104 employs the Yamaha SRT Powered system that has been a highly acclaimed success in Silent Guitar models. Although the solid-body Silent Violin does not have a resonant body, the SRT Powered system simulates the natural response, body resonance, and sound that the player would experience with an acoustic instrument.
The new YSV 104 is lighter for a more seamless transition between acoustic and Silent/ Electric models. The Silent Violin borrows cutting edge technology found in Yamaha's Silent Brass systems for an unprecedented sonic richness and tone with stunningly-clean reverb when played through headphones, while creating very little external sound.

It incorporates the Yamaha SRT Powered system which simulates the natural sound and resonance of an acoustic violin by using samples recorded with microphones placed at the listener's ears. The set-up is professional with improved peg design, fingerboard manufacture and bridge placement.
In addition to a headphone jack and supplied earphone for private practice, the YSV 104 has a AUX IN jack that can be directly connected to an external audio player or other source for play-along practice.
Commenting on the new model, Yamaha Music Europe GmbH's String Product Specialist stated: "The new Silent Violin revisits the original Silent Violin concept as a refined practice instrument. During its development two key factors were assessed and improved. The design was optimised to ensure that it provides violinists with a playability similar to that of their acoustic instrument. In addition, Yamaha's unique SRT Powered system means that violinists have a natural acoustic playing feel."
The new YSV-104 SILENT Violin marks the 20th Anniversary of the ground breaking SILENT Violin series