Yamaha Lays Firm Communication Foundations at Germany's Federal Constitutional Court
Yamaha Lays Firm Communication Foundations at Germany's Federal Constitutional Court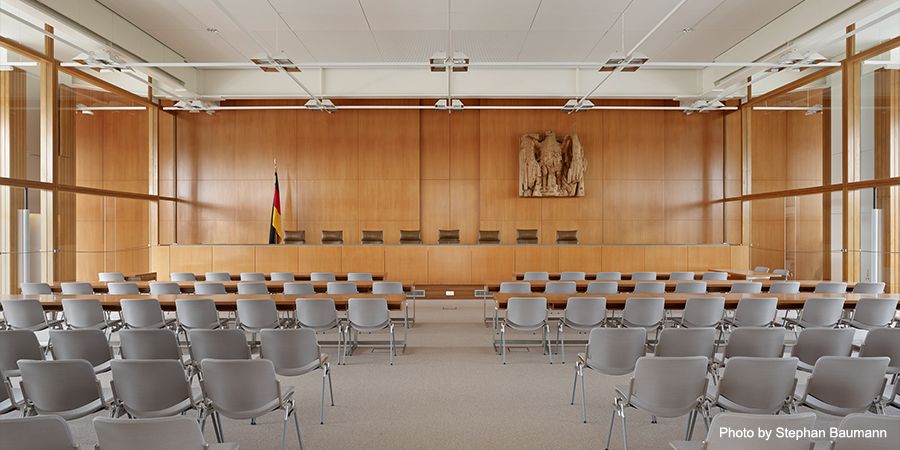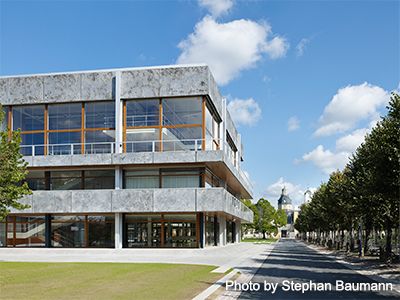 As the court with the power of judicial review in Germany, the Bundesverfassungsgericht (or BVerfG) plays a major role in the country's democracy and it can have a significant effect on Germany's role in European affairs. A recently-completed major refurbishment of its Karlsruhe headquarters has including the installation of a Yamaha audio system.
The role of BVerfG role is to ensure that the Constitution of the Federal Republic of Germany (in terms of Grundgesetz, or Basic Law) is obeyed. Since its founding in 1951, it has helped to secure respect for, and effectiveness of, Germany's free and democratic basic order. All government bodies are obliged to respect the 'Grundgesetz' and, should any conflict arise in this respect, the jurisdiction of the Federal Constitutional Court may be invoked and its decisions are final. Although it is not a political institution, BVerfG's work can also have political effect - for example when it declares a law to be unconstitutional.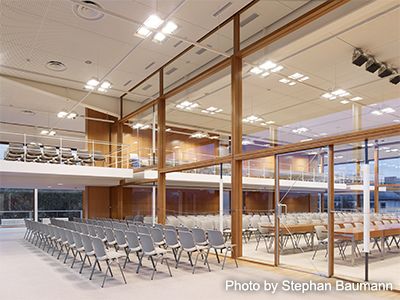 By 2011 the main court building was in need of major refurbishment. Although only completed in 1969, it has protected status because of its modernist architecture. Taking place over several years, one of the final phases of the conservation and renovation programme was the installation of a new sound reinforcement system in the court room.
A court of such importance needed a system that was exceptionally reliable and would be sonically 'invisible' during sessions. Supplied and installed by Baden-Baden-based Sonus, the fully-redundant system harnesses the power of a pair of Yamaha DME64N digital mixing engines with Dan Dugan automixing. Inputs and outputs are handled by Rio3224-D, Rio1608-D, Ri8 and Ro8 I/O units.
24 XM4080, PC6501N, XP2500 and XH200 amplifiers power the Sonus Pipeline loudspeakers for the judges and court room, chosen because the building's protected status meant they had to be almost invisible.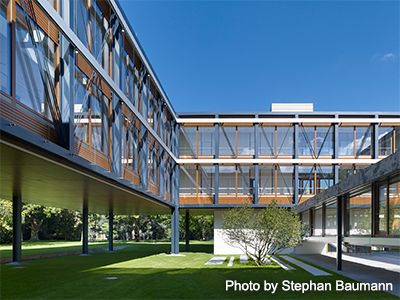 The court traditionally seats eight judges for each session. For reasons of conservation, Sonus configured the audio system as required by the user to provide 13 speaking places at the bench and two for the speaker's desk, all of the Sonus Authensis microphones routed into two Rio1608-Ds.
In addition, there are 36 possible floor speaking positions, any 12 of which can be patched at once, which feed into three Ri8s. The entire system is on a Dante network, with the Dugan-MY16 automixing cards fitted to the DME64Ns ensuring that the most essential thing - exceptional speech clarity during hearings - is maintained at all times. The DME64Ns also manage the system's routing, mixing and speaker control, via a series of presets. The settings include different channel EQ settings for the various judges, further ensuring that all are clearly heard.
"Bundesverfassungsgericht is an extremely important and influential court in German, European and ultimately world affairs," says Martin Greis, technical director at Sonus. "We needed to supply a deeply integrated audio system that nobody during the court sessions would notice was operating. We chose the Yamaha system because Dan Dugan automixing is world class and Yamaha equipment is renowned for its reliability.
"The ability to seamlessly integrate the Yamaha equipment with a Dante network also meant we could maximise the system's flexibility and make future expansion straightforward in a protected building where adding cable runs and other infrastructure is always very difficult."
Yamaha Lays Firm Communication Foundations at Germany's Federal Constitutional Court