Yamaha CL1 Makes Vöhringen Haus Proud
Yamaha CL1 Makes Vöhringen Haus Proud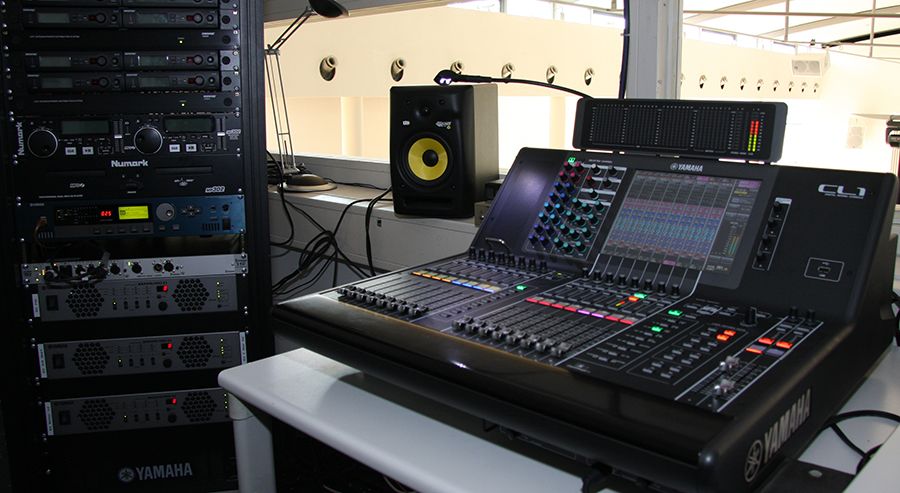 Yamaha's CL1 digital console has proved itself a winner in regional and municipal venues, where space is at a premium, but the flexibility and facilities of the CL system means venues can exceed audience expectations. A prime example of such an installation is in the German town of Vöhringen.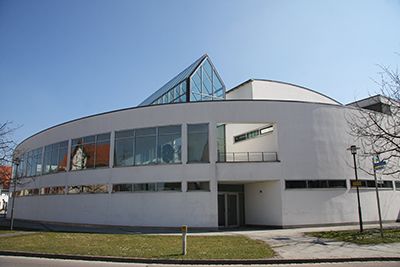 The Bavarian town's biggest global claim to fame is probably as the birthplace of Charles Fey, inventor of the one-armed bandit. However the Wolfgang-Eychmüller-Haus, its modern cultural centre and venue for many events, undoubtedly attracts a lot of attention from across southern Germany.
Opened in 1993, the building replaced the deteriorating auditorium of the town's Eagles Hall, sympathetically married to the restored former venue's listed main building. The result is a state-of-the-art venue which bridges the modern and historic and is the social and cultural centre of the town and surrounding region.
Originally equipped with a Yamaha 01V digital mixing console, a ten-year technical overhaul has seen the installation of a Yamaha CL1, Rio1608-D i/o unit and DME24N digital mixing engine, plus two XMV4140-D and four XMV4280-D Dante-enabled power amplifiers.
The equipment was specified and supplied by Musical-Works of nearby Neu-Ulm. "The DME24N has allowed us great flexibility in programming different zones within the Wolfgang-Eychmüller-Haus complex, while the CL1 system offered excellent networking possibilities, and high quality mixing," says Musical-Works owner Wolfgang Tupeit.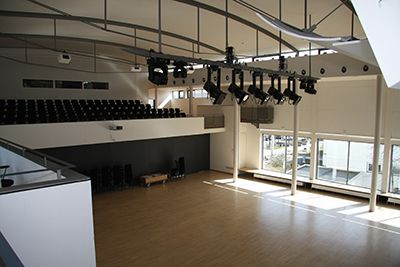 "Because the Dante-equipped power amps do the D/A conversion almost at the end of the audio chain, it keeps the sound quality as high as possible throughout."
The venue's 600-capacity main space hosts numerous events including concerts, theatrical performances, meetings, weddings and other gatherings. Wolfgang has programmed around 20 scenes into the DME, which range from an 'all in' setting through to various combinations of sub-bass levels, without the foyer, without over balcony sound, without under balcony sound and so on.
An adjustable wall allows the area beneath the balcony to be divided off and used as a separate space, so Wolfgang also programmed a scene on the DME that routed certain inputs to that area only.
With Yamaha's StageMix iPad app used for adjusting monitor settings and sound in the foyer, while CL Editor, running on a laptop, is used to make comprehensive changes from anywhere in the venue, Wolfgang-Eychmüller-Haus is equipped for any kind of event.
"I have never seen the venue's technicians smile so much since we installed the new system," says Wolfgang. "Guest technicians have also been really excited, asking how the venue manage to get such an excellent system."
Yamaha CL1 Makes Vöhringen Haus Proud