Yamaha Is A Massif Success At MCCF
Yamaha Is A Massif Success At MCCF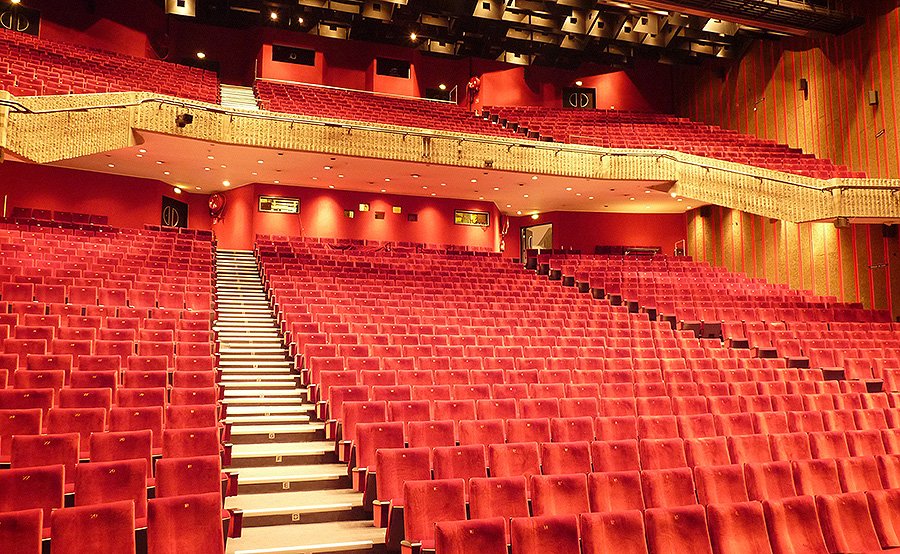 Located in the Massif Central, southern France, Maison de la Culture de Clermont-Ferrand (MCCF) stages over 250 performances a year, both visiting and home-produced. A recent major Yamaha upgrade to its audio facilities has ensured this most cultured of French cities has a venue that can stage the most complex productions.
Built in 1979, MCCF is the home to the nationally-renowned Comedie de Clermont and holds the distinction of staging the world's first short film festival - now in its 34th year and second only to Cannes in prestige. It is also a main venue for over 20 music, film, dance and theatre festivals which the city holds every year.
Owned and managed by the Clermont-Ferrand city authorities, a rolling series of improvements has seen the venue stay abreast of the latest technical developments. The replacement of the 1377-seat Jean Cocteau Room's analogue mixer with a Yamaha DM1000 digital mixing console several years ago was followed by the installation of a comprehensive Ethersound network, a Yamaha LS9-32 and two SB168-ES i/o units in the 324-seat Boris Vian Room.
The latest project has seen the Ethersound network extended into the Jean Cocteau Room, with a much bigger Yamaha inventory. Nicolas Roy, General Manager of the Comedie de Clermont-Ferrand drew up a system specification, with Beaumont-based audio-visual specialists STS winning the tender to design and supply the system. STS worked closely with Yamaha Commercial Audio France to deliver the optimum solution.
"Based on our positive experience with the Boris Vian Room, extending the Ethersound network into the main space was an obvious next step," says Jean-Marc Detroyat, MCCF Technical Director. "A key factor in the upgrade was that the sound requirements are getting more complex. The proscenium system needed eight outputs, but modern expectations meant that we also needed 18 additional outputs for loudspeakers around the stalls and balcony. By using Ethersound and a Yamaha DME64N digital mixing engine, every output could be addressed individually."
In addition to the DME64N, the system includes four AD8HR eight-channel head amps / AD converters with NAI48-ES network interfaces, further SB-168ES stage boxes, a DME8o-ES satellite output unit and DA824 DA convertors, which feed the PA system amplifiers.
Complementing the Yamaha DM1000 already installed, a DM2000VCM digital console was also purchased. Using an MY16-ES64 interface, either console can be immediately patched into the Ethersound network, as can the LS9-32 or, for the biggest productions, a rented PM5D.
"The DME64N provides matrixing and control of the entire system," says Eric Potte of STS. "We ended up needing more than its 64 outputs, but the DME8o-ES ensures there are enough for any situation.
"An advantage of the DME system is that Yamaha's DME Designer software makes it very simple to use. Users can select presets for different types of production or they can go into very detailed configurations of levels, delays, EQ and so on."
"We have our own technical staff and, of course, many visiting engineers. Being able to reconfigure the entire system at the touch of a button - but also able to do in-depth editing if required - is exceptionally useful," says Jean-Marc Detroyat. "It means that we can accommodate any kind of production, providing optimum sound reproduction in the shortest possible time."
Yamaha Is A Massif Success At MCCF