Biography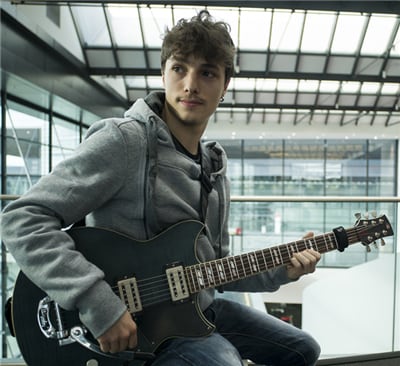 Matteo's feel for music paired with his unique finger-style and overall outstanding technique has struck a chord with guitarists worldwide.
Whilst acknowledging the heroes of the past Matteo brings his own modern approach into his playing, an ideology comparable with the ideas leading to development of Yamaha´s Revstar series, which has been Matteo´s choice of modern sounding guitars.
Taking design inspiration from Yamaha´s Vintage Café racer motorbikes of the 60´s and the classic Yamaha SG double cut-away guitars while adding modern hardware and tone elements for today´s players, the Revstar series offers a variety of unique affordable guitars.
Matteo´s choice is this video is a RS720B. Equipped with a Bigsby Vibrato and 2 VT5 humbuckers, giving the guitar a clear, ringing tone that pick up the nuances of Matteo´s playing.