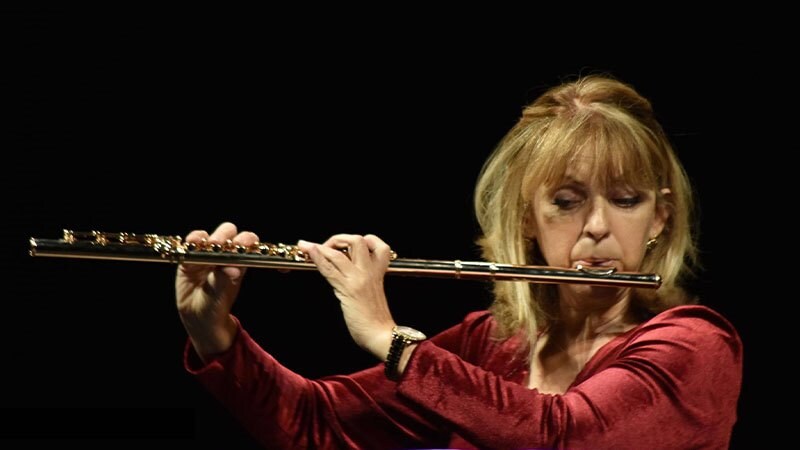 With a network of Artist Centres and Ateliers around the world, Yamaha works with leading players to support their performances and develop instrument designs and new ideas for the benefit of all musicians. Yamaha Artists share with us a passion for inspiring the next generation of players, and a belief that everybody should be encouraged to nurture their talent, connect with others and tell their stories through music.
Get to know flute player and Yamaha Artist Charina Quintana
How does your instrument help you in your daily life as an artist?
Absolutely everything, because without it I am unable to work, my instrument is myself. It is my connection to the world, my source of learning, inspiration and sensitivity.
How would you characterise your instrument?
The first thing is that when you choose it there is something special that you feel immediately, like a crush.
You feel comfortable, everything is easy and at the same time your sound captivates you. But above all, you feel that you could give more of yourself, that a world of possibilities opens up that are yet to be discovered, because of its projection and ductility, but also because of its delicacy and seduction.
When did you first come across Yamaha?
Well, like many, I would say almost all, from the beginning of my studies, at the age of nine, with a Yamaha for students, which lasted me throughout my elementary and professional years. I never had any problems whatsoever. Also as a teacher, with almost 33 years of experience, I can say that over the years I have seen that many people enjoy music through Yamaha flutes, and this is still the case, which means something, doesn't it? I have had the wonderful opportunity to get to know Yamaha's professional and high-end flutes, it has been an amazing and wonderful experience, I honestly did not expect a captivating response, they are incredible flutes.
Who was your most influential teacher and is there any advice which you still follow?
Undoubtedly Juana Guillem, great artist, soloist of the ONE for many years and Yamaha artist. In many ways she has been my teacher and source of inspiration in a very important moment of my life (I don't know if she knows it hehe I hope she does now). Meeting her has been an important change in my career and yes, naturally I follow her advice and didactic and interpretative contributions. For some years now I have been sharing professional projects with a great flautist, a very important artist in my professional life, Giovanni Mugnuolo (who was a soloist at the Teatro della Fenice in Venice and professor at the Conservatory of Castelfranco ,Veneto).
I have had the good fortune to meet very good flutists whom I admire, but today, thanks to Giovanni, I have the luxury of knowing Peter-Lukas Graf a little better. Whenever I can, I try to learn as much as possible from him, because he is a living example of mastery, in every sense of the word, and of knowing how to be, a great gentleman.
Advice for a young musician
That the important thing is to study and study, learn, prepare well. The more you learn, the more you enjoy it, the more you connect with yourself and your instrument. These are gifts that grow over the years.
Regardless of the difficulties you encounter, the main thing is to keep going, never give up. Finding a good instrument is also fundamental, it will help you evolve as an artist, it will motivate you and make the path easier. Whatever path you choose or the one that life designs for you, if you are prepared you will feel more confident and satisfied to face any adversity. You will be able to enjoy and give the best of yourself in the service of something as wonderful as music.