Biography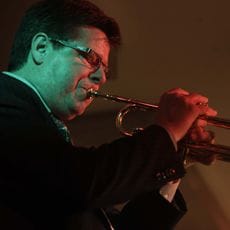 In 1986 Wayne landed the lead trumpet position with the Maynard Ferguson Band. He can be heard on such MF recordings as "Body & Soul", "Big Bop Nouveau" & "Brass Attitude." Remarking on the talented trumpet player, Maynard Ferguson had this to say during a radio interview: "Wayne is the most musical lead trumpet player I've ever had on my band." Bergeron's first solo Big Band CD entitled "You Call This A Living?" earned him a recent Grammy nomination for Best Large Jazz Ensemble and features some of the greatest jazz musicians in the business including Pete Christlieb, Peter Erskine, Andy Martin, Eric Marienthal, Bill Reichenbach and Alan Pasqua to name a few.
As a sideman Wayne has been involved with hundreds of CD projects that include Beyonce, Chicago, Bette Midler, Ray Charles, Diane Reeves, Celine Dion, Billy Joel, Diana Krall, Mel Torme, Barry Manilow, Arturo Sandoval, Robbie Williams, Keeley Smith, Ronnie Milsap, Lee Ann Womack, Lou Rawls. Green Day, The Offspring, Bobby Caldwell, Rosemary Cloony, Diane Schuur, Brain Setzer, Joe Cocker, Eric Marienthal, Dave Koz, David Benoit, Warren Hill, Tito Puente and The Hollywood Bowl Orchestra.
A partial list of film credits include Starsky and Hutch, Pirates of the Carribean, Home on the Range, Paycheck, Welcolme to Mooseport, Hollywood Homicide, Legally Blonde 2, Drumline, Along Came Polly, Sweet Home Alabama, Catch Me if You Can, Eight Crazy Nights, Big Fat Liar, Queen of the Damned, Undercover Brother, Pluto Nash, John Q, Master of Disguise, Evolution, American Pie 2, Big Trouble, Analyze This, Scream 3, The Kid, South Park, Flubber, Deep Blue Sea, Ace Ventura, The Hunchback of Notre Dame & Primary Colors. His trumpet solos can be heard on High Crimes, Rounders, Fled, Hey Arnold, The Mask, Drowning Mona, The Rat Pack, Child Star, Norma Jean and Marilyn, Aladdin King of Thieves, Return of Jafar, Foolproof and Two Days in the Valley.
Numerous TV credits include shows such as Dragnet, Emmy Awards, Latin Grammy's, Frank Sinatra's 80th B-Day TV Special, Tony Bennet TV Special, Tribute to Liz Tailor, Jeopardy, America's Funniest Home Videos, Futurama, Buzz Lightyear, Hercules, Lloyd in Space, Hey Arnold, Promised Land and The Newlywed Game. In addition, his trumpet solos have been heard on music from King of the Hill, The Division, The Agency, Mouseworks, House of Mouse, Arrested Development and Sabrina The Teenage Witch. Wayne's passion for big bands finds himself seated in some of LA's most well respected bands. He has recorded with Quincy Jones, Pat Williams, Gordon Goodwin, Sammy Nestico, Jack Sheldon, Tom Kubis, John La Barbara, Ralph Carmichael, Bob Florence, Frank Capp, Matt Cattingub, Bill Liston, Kim Richmond, Ray Anthony, Roger Neumann, Bill Perkins, Bill Elliott, Chris Walden, Gary Irwin, Bill Watrous and Bob Curnow.
Wayne is currently on staff at California State University Northridge where he manages to find time to teach privately. His skills have taken him to different parts of the globe as a clinician/soloist. Wayne annually performs in Switzerland at the Aarau Jazz Festival and has toured Japan as a guest soloist. In 1999, to celebrate Duke Ellington's birthday, Wayne had the honor of performing as the lead trumpeter and soloist for the Ellington Legacy Orchestra tour in Switzerland.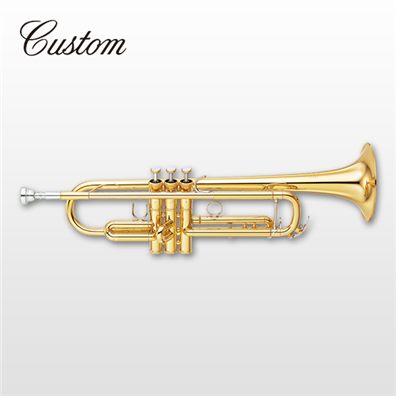 Trompete Bb personalizate, dezvoltate impreună cu Wayne Bergeron.