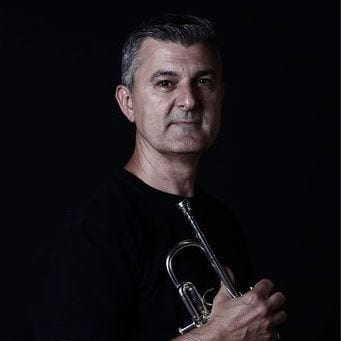 With a network of Artist Centres and Ateliers around the world, Yamaha works with leading players to support their performances and develop instrument designs and new ideas for the benefit of all musicians. Yamaha Artists share with us a passion for inspiring the next generation of players, and a belief that everybody should be encouraged to nurture their talent, connect with others and tell their stories through music.
Get to know Yamaha Artist and trumpet player Cesar Asensi
How does your instrument improve your daily life as a musician? 
Above all, Yamaha trumpets produce a quality sound and give me confidence in the instrument that accompanies me every day of my musical career.
What are the most outstanding features of your instrument?
I'd highlight its sound quality, projection, tuning, great flexibility and the ease with which you can alter the tone.
When did you first come across Yamaha?
My relationship with Yamaha began in 2003, when I bought the YTR-9335CHS and YTR-9445CHS trumpets and the piccolo. Having said that, I acquired my first Yamaha Eb trumpet before then in 1993.
Which musician has influenced you the most in your music career? Are you still following any of their advice?
Well, there have been many, but I'll mention three: Leopoldo Vidal, Pierre Thibaud and Luís González. Of course, I remember and follow a lot of their sage advice every day.
What advice would you give to a musician who is just starting out in their career?
They've got to have a lot of enthusiasm and passion for what they do. It takes a lot of work, discipline and perseverance, and they can't give up in the face of adversity. Above all, they've got to make sure to enjoy this wonderful instrument every day.