START SMALL SCALE UP - learn music with Yamaha Music School

START SMALL THE CREATIVE WAY TO LEARN MUSIC
START SMALL
THE CREATIVE
WAY TO LEARN MUSIC
DREAM BIG
WITH YAMAHA MUSIC SCHOOL
We've invested 60 years in promoting music education worldwide. Our aim is to inspire the next generation with proven teaching methods from our global talent pool.Series pianos are designed to offer Yamaha quality at an affordable price.
The Joy of music is our focus, encouraging children of every age to be creative. Happiness comes from learning and mastering an instrument, every goal reached is life enriching. Yamaha Music School supports all ages and abilities with a wide range of creative teaching courses and materials.
A WORLD OF TALENT
Yamaha gives children a worldwide stage. At local, national and international level the Yamaha Music Schools showcases the talents of young musicians across the globe.
WHY LEARNING YOUNG IS LIFE ENRICHING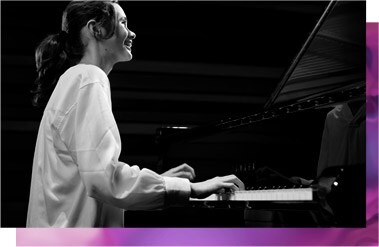 EXPRESS EMOTION
Learning music is the best way to connect on an emotional level and reach out to others. Freedom of expression through music is a wonderful outlet for children as they grow through their teenage years.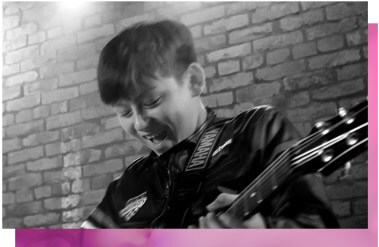 MEET NEW CHALLENGES
Music unlocks ability and talent at every age. A new chord or scale learned makes a child beam with a sense of achievement. Each milestone elevates them to the next level of limitless progression.
MAKE NEW FRIENDS
Music widens social circles through band practice and a shared love of playing individual instruments. The joy of learning music together provides the groundwork for lifelong friendships.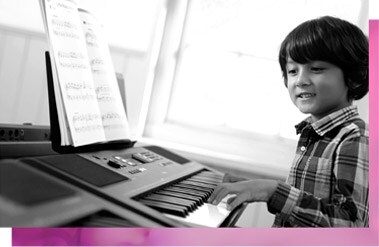 WHERE TO START
Whether you want a younger child to have fun with sociable music sessions, or are looking for individual tuition to take a talent for piano to the next level, our expert Yamaha teachers offer a range of courses for all ages, worldwide.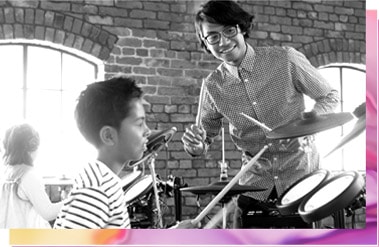 MUSIC FOR A LIFETIME
The guiding principle at Yamaha Music Schools is to awaken the musical ability of each individual from an early age and continue offering a lifetime of inspiring teaching support. It's a life enriching journey, as music boosts overall health and emotional wellbeing.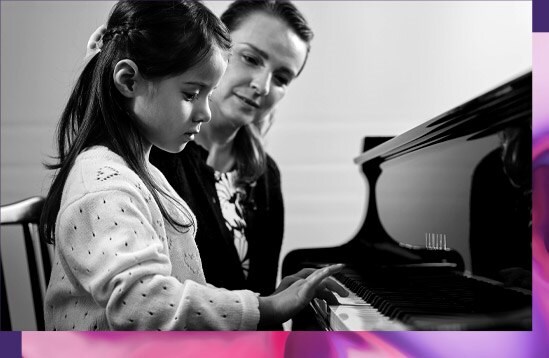 START SMALL
During the first three months of life children can distinguish various noise levels and differentiate between tonal qualities. Start small with our group singing, playing, listening and discovery sessions. Children between the ages of 17 months and 4 years take an active interest in music.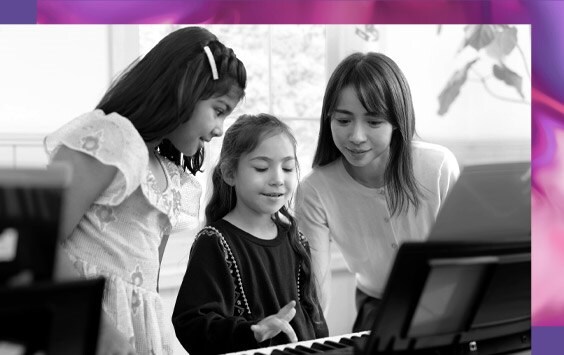 CREATIVE GROUP SESSIONS
Are you loYamaha Music Education is a 10-year structured curriculum aimed at pre-school and school–aged children. The focus is not just on teaching an instrument, it's about having fun learning and developing creative potential. The teaching concept is open group instruction which allows students with different abilities to flourish. Sessions focus on learning to love playing together, alongside individual instruction.oking for the perfect place to start?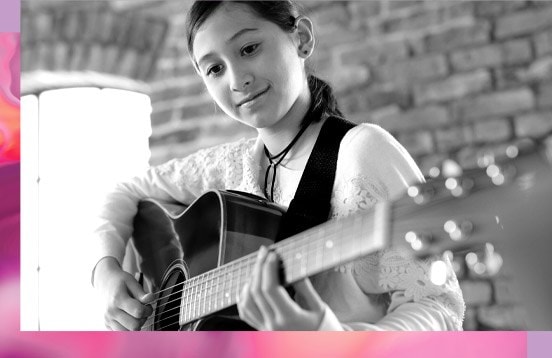 NEXT LEVEL PERFORMANCE
Our Yamaha Popular Music Courses build on the musical ability of all ages through relaxed, enjoyable lessons. Whatever instrument your child plays or wants to learn, find a lesson guided by expert tuition, from flute to drums. Alternatively, focus on singing skills with highly–qualified teaching to an international Yamaha music standard.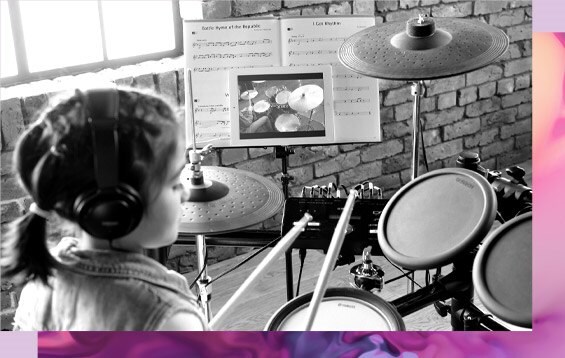 HANDS-ON LEARNING
Inspiring from the start. Hands-on learning is the focus, rather than endless musical theory. Playing in small groups, children of every age hone technique, improvise, read music and perform together. Whether they're developing vocal skills or playing an instrument, each individual finds their own style through musical creativity.
Start Small, Dream Big: The Astonishing Power of Music
---
If hobbies were like eating fast food, then playing a musical instrument is slowly savouring a gourmet meal.
START SMALL SCALE UP - learn music with Yamaha Music School

START SMALL THE CREATIVE WAY TO LEARN MUSIC