Yamaha Absolute Maple Hybrid Drums feat. Richard Spaven
Biography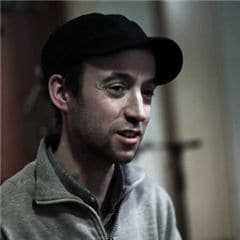 Some people navigate the world quietly, treading softly wherever they go, leaving an impression that lasts nonetheless. Richard Spaven is such a person, his humble attitude and down-to-earth, warm personality actually draws people to him and when you hear what he has to say musically on the drum set, you know you should be paying close attention. In this current world of cut-throat business, hire and fire mentality and quick-fix it is refreshing to listen to a player that can deliver without adding any further brouhaha to the mix, a player that has his own unique take on how to make things swing, groove and excite, not only the artist that he is working for, but the audience too. With all these qualities, you know you are in the company of a great musician.
José James and Producer Flying Lotus are just the most previous in a long line of artists to appreciate the musical abilities of Richard Spaven.
Richard's CV is impressive. Since holding down the drummer's seat at Mark de Clive-Lowe's seminal Freesoul Sessions residency at The Jazz Cafe in the mid 00′s, he has gone on to become a core member of both José James' band and co-founder of Robert Mitchell's 3iO, as well as featuring on 4hero's highly recommended 'Play With the Changes' and 'Extensions' albums.
When he's not laying down tracks in the studio, he tours endlessly, clocking up air miles with some of the biggest names in the business. In the past he has toured and performed live with (the late) GURU of Gangstarr, Flying Lotus, The Cinematic Orchestra, TY, Kaidi Tatham and LA jazz sensation Nailah Porter to name but a few.
Richard has concentrated on his own band, and after releasing his début EP 'Spaven's 5ive' on the newly minted Jazz Re:Freshed imprint back in 2010, he's back on the circuit preparing the way for the follow-up. Fronting a trio that also features acclaimed pianist Grant Windsor and bassist Neil Charles, it is refreshing to experience a versatile drummer that can turn his hand to many genres.
Recently Richard has recently been busy touring the world with José James, one of the most exciting soul acts on the scene.
Most of his career Richard has been playing Yamaha Drums and quotes:
"My first proper set was a Yamaha, so I have always felt at home playing Yamaha Drums. I rely on the uncomplicated design and build quality of their drums and hardware."
Richard plays Yamaha Maple Absolute Drums.